Cultural Leaders have been called upon to promote positive cultural practises and values that would enhance the fight against gender based violence that is more pronounced among women and girls.
The call was made by the Permanent Secretary, Ministry of Gender, Dr. Aggrey David Kibenge while officiating at a meeting of the Prime Ministers of traditional or cultural institutions organised by UN Women an the Cross Cultural Foundation of Uganda (CCFU) in Kampala.
Dr. Kirungi said that it is time for cultural leaders to come out and fight the moral decadence in the country which is on the rise.
During the meeting, the cultural leaders expressed dismay at the recent sex house party in Kireka that involved over 20 girls some of whom were underage.
The cultural leaders noted that this is as a result of divergence from the country's cultural values adopting to the new western culture that has left societies broken down.
Speaking on the issue, Dr. Kibenge said that government is convinced that Traditional or Cultural Leaders are very effective partners in instilling positive values who must rise up and play this noble role.
"Culture is a unique form of social capital and a prerequisite for development, it's benefits can only be realised when culture is consistently promoted, preserved and protected. Unfortunately culture faces the threat of globalization with fire consequences especially on the dot.com generation," Dr. Kibenge said.
Speaking during the meeting, Cross Cultural Foundation of Uganda (CCFU) Deputy Executive Director, Barbra Babweteera noted that the research that they carried out recently found out that there is a lot that culture can play in ending violence against women.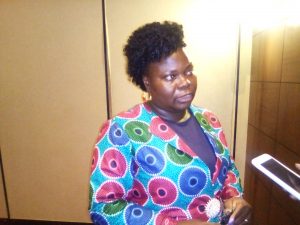 "Within the different cultural institutions, there are different cultural practises, principles, norms and values which inhibit occasioning violence against women and girls," Babweteera said.
Babweteera sighted that in the culture of Baganda and Batooro, "it was prohibited for men to fight women when they are in places that were termed safety spaces like the kitchen and in the presence of children; even though the women would be in the wrong, the men would be held liable for that."
She added that girls were also not allowed to play certain games like wrestling in the evening and this was also aimed at avoiding rape and defilement.
"It is important for us all to come out and search within our cultures for positive norms and values that uphold the rights and dignity of girls and women," Babweteera said.