The Minister of Security, Gen. Elly Tumwine has called upon Africans to team up and work together to fight any forms of neo-colonialism and foreign interference.
The Minister made the call while officiating at the occasion to mark the 125th anniversary of the victory of Adwa celebrations organized by the Ethiopian Embassy in Uganda in Kampala.
The Victory of Adwa marks the victory of Ethiopians over Italy – an invading European force on March 1, 1896. The very cause of the war was the colonial ambition of Italy in which it tried to erode the sovereignty of Ethiopia by expanding into Ethiopian territory and tried to colonize the country.
The Minister said that the Adwa victory should be used to reignite and motivate Africans and black people of the world to mobilize and fight current challenges of sovereignty and development Africans are facing.
"The battle of Adwa wasn't the beginning of Africans resisting foreign forces, it is so interesting that at such a time, Ethiopia had the capacity to fight and defeat Italians. As Africans we must understand that we have the capacity to defend ourselves against all forms of colonialism, slave trade and manipulation of our resources, Gen. Tumwine said.
Tumwine noted that if Africans are to survive the continued imperialism, there is need to understand the strength and capabilities possessed as well as uniting against interfering forces.
In her opening remarks, H.E. Ambassador Almetsehay Meseret of Ethiopia to the Republic of Uganda noted that the victory of Adwa is a victory of blacks over whites and the culmination of the victory resulted from a combination of national unity, diplomatic skills and maneuver, well-crafted tactics and strategy as well as a battlefield espionage.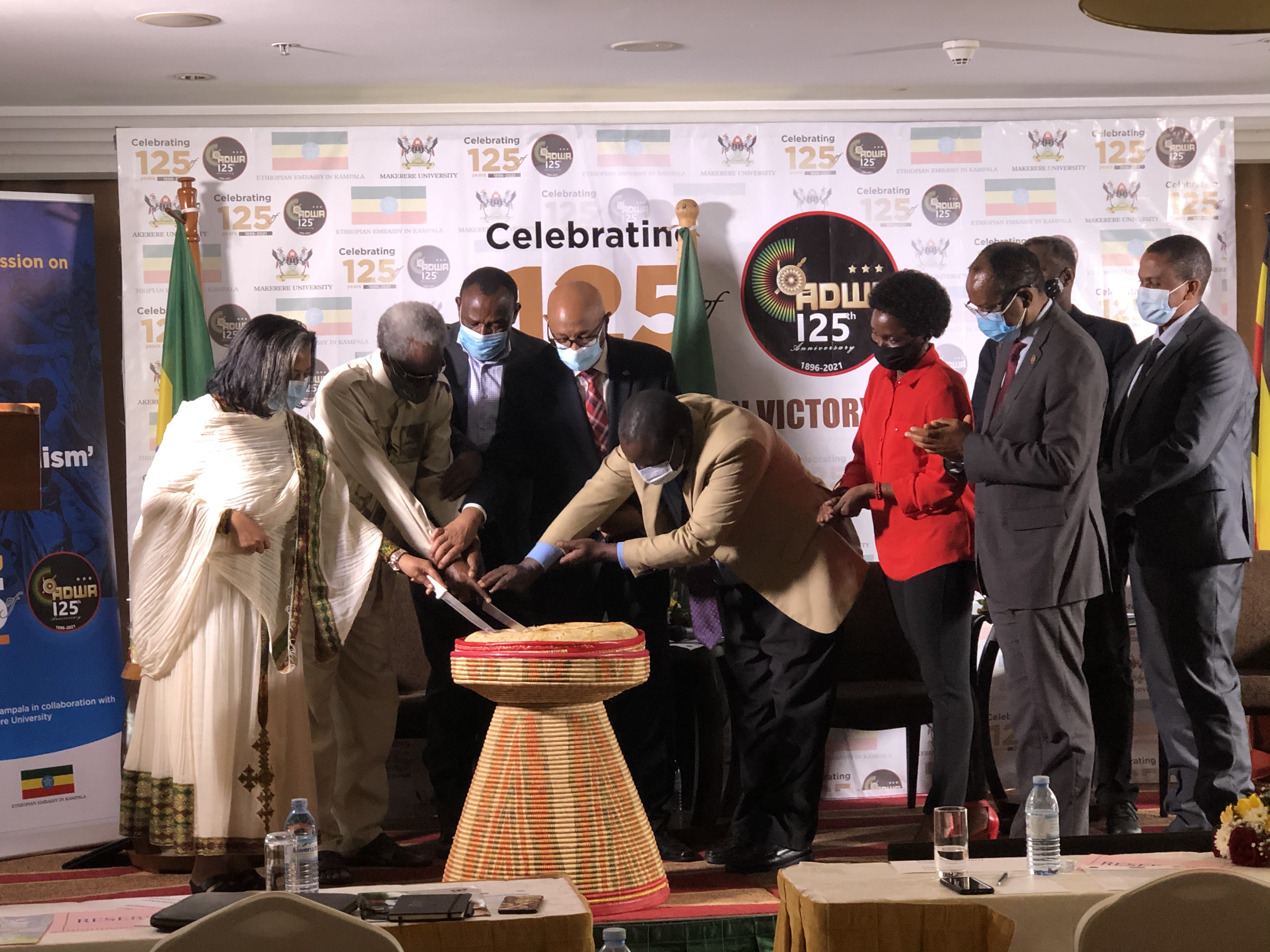 The Senior Lecturer of History at Makerere University, Mwambutsya Ndebesa said that Adwa was an iconic event of victory by an African force against foreign intrusion heralded and this influenced liberation movements in Africa.
"The collective memory of Adwa can be used as a toll for promoting pan-Africanism and continental integration efforts.  The Adwa event should be owned by all Africans, reflected upon and commemorated annually for its significance in creating a collective sense of pride among Africans and inspiring Africans to resist all forms of foreign control and domination," Ndebesa said.