President Museveni has appointed African-American business tycoon and pop star, Aliaune Thiam Badara aka Akon as Uganda's Special Envoy on Tourism and Culture.
The appointment followed Akon's meeting with President Museveni at his country home in Rwakitura coordinated by the Senior Presidential Advisor on Diaspora Affairs, Amb. Abbey Walusimbi.
During the meeting, the Uganda Tourism Board (UTB) Chief Executive Officer, Lilly Ajarova highlighted a number of available opportunities in the tourism sector that would be of interest to Akon.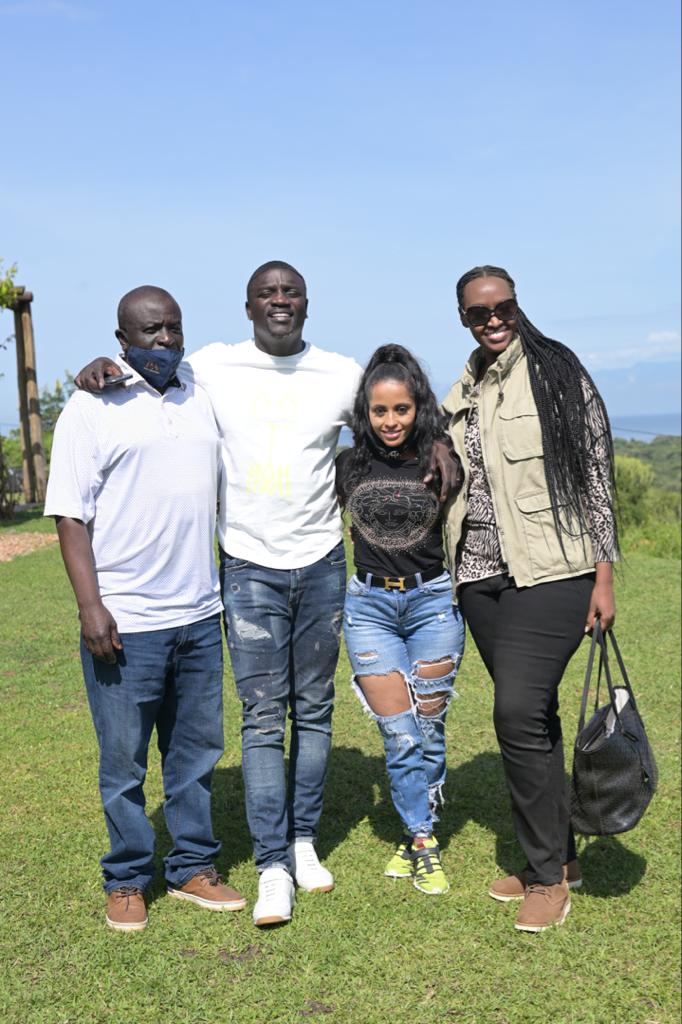 The Trade and Investment Officer in the Office of the President, Isaac Kigozi revealed that as a special envoy on tourism and culture, Akon was tasked with the responsibility for the development of the Equator at Kayabwe as well as organizing the Uganda Cultural Festival which will be an annual event to celebrate Africa by the African-American Communities around the world.
"Akon has also been tasked with setting up high class luxurious lodges or accommodations within the tourism development areas of Uganda. He will also partner with Aya Group of Companies to set up Aya-Akon Tower a 72 storeyed building within the Central Business District of Kampala, " Kigozi revealed.
During the meeting, President Museveni appreciated Amb. Walusimbi for bringing Akon to Uganda and implored his office to encourage more historical African Diasporas to return and take up investments in different sectors.
As such, Amb. Walusimbi presented to the President an awarded which he received on his behalf while on the recent official business tour the president had commissioned in the USA.
The award is in recognition of his promotion of the Pan-African culture amongst African Americans, being very open with welcoming the African Diaspora to return home to Africa and promoting investment across the African continent which was given to him by the Africa-USA Chamber of Commerce and Industry (ACCI).