The Senior Presidential Advisor on Diaspora Affairs, Amb. Abbey Walusimbi has called upon Parliament to consider setting up a committee of Parliament on Diaspora affairs to handle the plight of Ugandans living abroad.
The call was made during a stakeholders meeting held at Uganda Revenue Authority (URA) which attracted a number of government bodies including; BOU, UIA, UTB, Post Bank, Office of the President, Ministry of Foreign Affairs, Ministry of Lands, NIRA, Parliament, OWC, Ministry of Gender among others.
The meeting follows a directive by President Museveni to all departments dealing with diaspora affairs to form a coalition that would in turn help in formulation of a unified diaspora policies that will be used encourage Ugandans living abroad to return home as well as taking up relevant investments.
"My office is committed to collaborate with all Government Ministries, Departments and Agencies to make sure we work together towards achieving common objective of mobilizing, organizing and engaging our diaspora community into a force of development," Walusimbi said during his opening remarks.
Walusimbi said that during his recent international field tours and meetings with the diaspora, a number of issues were raised which call for agent attention by government.
"Ugandans highlighted the absence of Government's interest in diaspora population, especially the lack of citizen outreach and communication strategy which has caused gaps for negative publicity that is blocking business, trade and investment," Walusimbi said.
Walusimbi noted that the diasporas complained that foreigners are given preferential treatment as compared to Ugandans, delay and failed access to National Identification Cards, difficulty in accessing duo citizenship as well as renewal of passports , heavy taxes among others.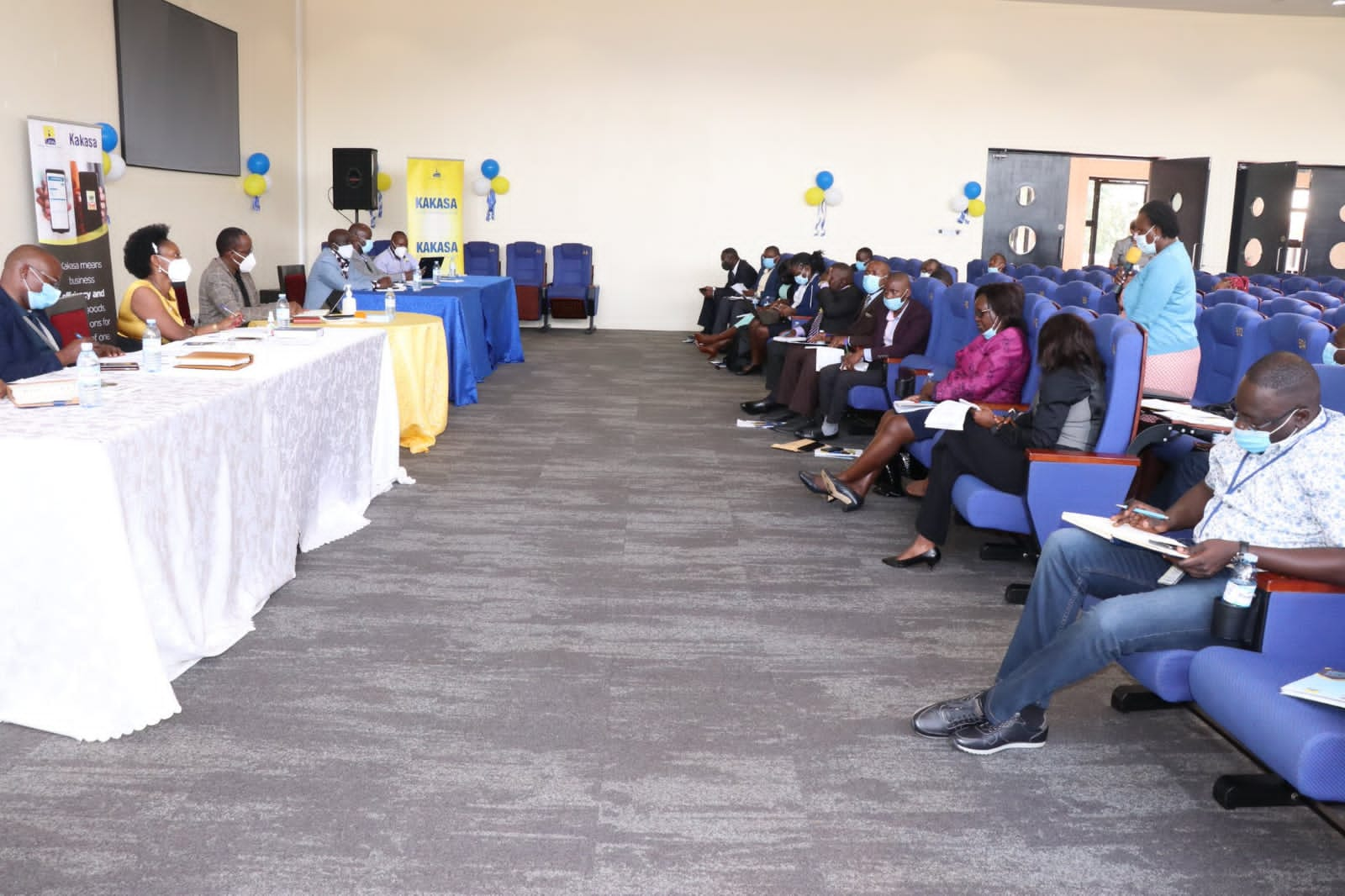 During the meeting, it was resolved that among other solutions, a Parliamentary Committee on Diaspora Affairs would be relevant in handling the several issues affecting Ugandans living abroad.
The Head of Diaspora desk at Parliament, Jackie Bukaayi Guma said that Parliament is ready to support any initiative and effort that would address the plight of Ugandans living abroad.
"The call for formulation of a diaspora committee on diaspora affairs is timely since though the idea of expanding the Committee on Foreign Affairs would be achieved faster," Bukaayi said.
Bukaayi advised the different MDAs to always incorporate diaspora Affairs in the bills that they table before Parliament.
During the meeting, Consular Linda Ijang Oder from the Ministry of Foreign Affairs appreciated the initiative by the office of the Senior presidential advisor on diaspora affairs to come up with a prioritization strategy on diasporas.
"As a ministry we have been doing everything possible to support diasporas through our missions abroad. The ministry is also working on a diaspora policy that is currently before the senior management committee," Ijang said.
The URA Commissioner, John Musinguzi noted that the initiative by Amb. Walusimbi is timely adding that it time time to win back the trust of diasporas in their home government.
Musinguzi promised to immediately create a diaspora desk at URA that will give preferential treatment to the diasporas in regard to addressing their tax challenges.
Milton Kambula a technocrat in the Office of the Senior presidential advisor noted that it is time for every government MDA to rethink its mission and vision and design it to prioritize diasporas since tapped into, they will enhance a steady economic growth.