Sad Stories: Baby coach crashes into lorries along Kampala – Masaka highway
The latest coming in from Masaka is a fatal accident at Kavule swamp. From eyewitnesses, a bus coming from the Masaka side crashed into two cargo trucks coming from Kampala.
Masses suspect that one of the truck drivers dossed off on the wheels. From police reports, one is reported dead on spot and one with serious injuries.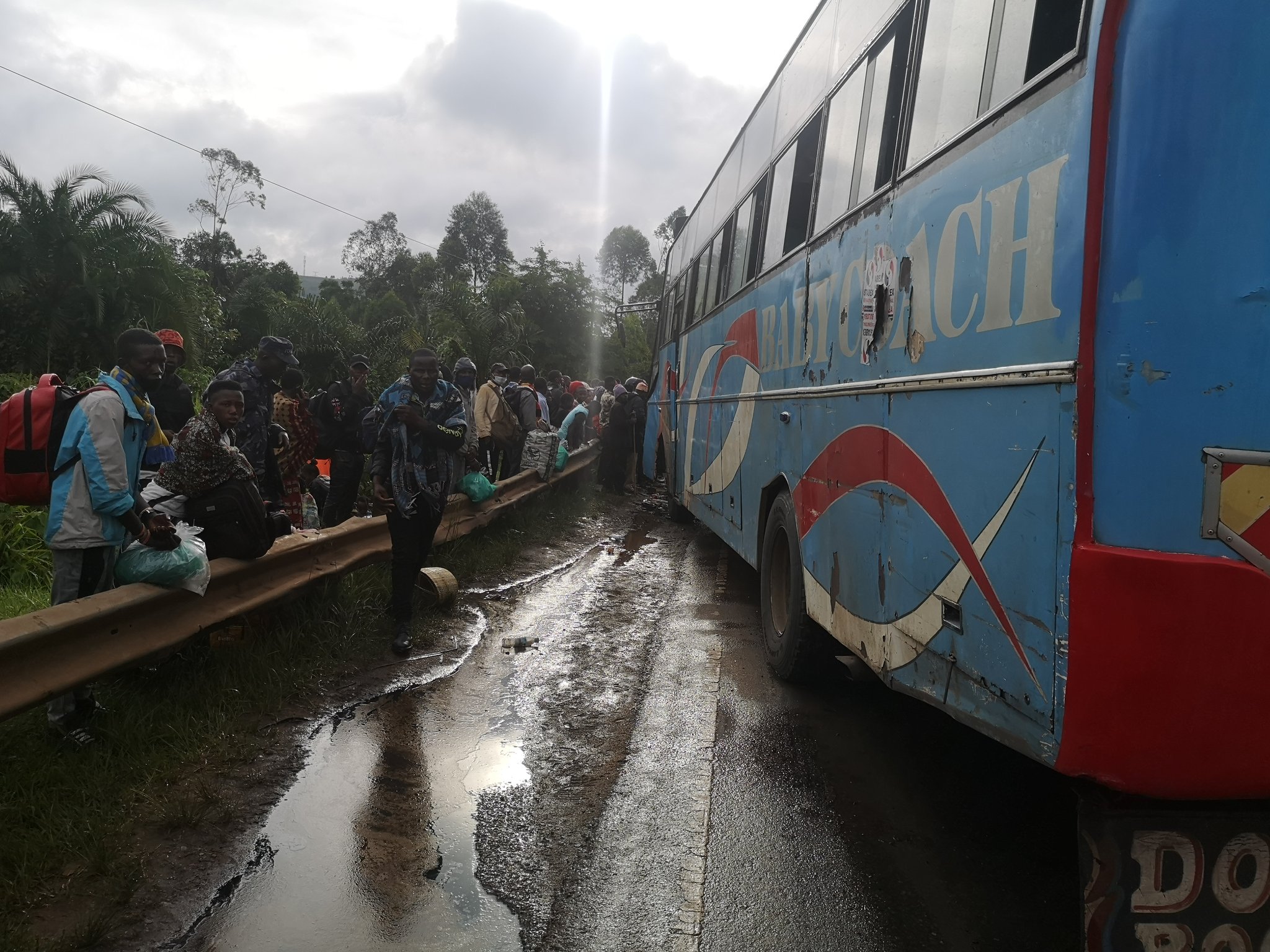 As Posdator, we would love to come together in such had times with Baby Coach Management and all families that have lost their loved ones in the accident