Absa Bank Uganda has partnered with Hostalite Limited to launch the Green Hoima campaign, a reforestation initiative aimed at planting 50,000 indigenous tree species in Hoima City. The project will focus on planting trees across 33 primary schools, four tertiary institutions, and seven secondary schools in Hoima City, an endeavor dedicated to enhancing the area's green cover. During the campaign's inauguration, Absa's Marketing and Customer Experience Director, Helen Basuuta Nangonzi, commended Hoima City for the efforts to combat climate change. She highlighted the recent impact of the changing weather patterns, especially referencing the flooding of River Katonga that adversely affected transportation routes.
Nangonzi emphasized the importance of addressing the challenges posed by erratic weather patterns, deforestation, and loss of biodiversity. The tree-planting project aims to enhance the natural beauty of the region, provide shade, and establish a lasting legacy for future generations. According to Global Forest Watch, Uganda's tree cover in 2010 extended over 6.93 million hectares, encompassing 29% of its land area. However, in 2022, the country experienced a loss of 64.1 thousand hectares of tree cover, equating to around 33.3 Metric tons of Carbon dioxide emissions.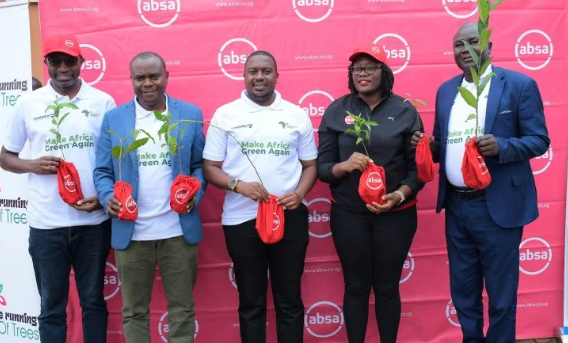 Hoima City's rapid population growth has significantly impacted its forest cover, which expanded from 343,600 in 2002 to 548,800 by 2012 following the discovery of oil reserves. Highlighting Absa Bank Uganda's commitment to environmental sustainability, Nangonzi underlined the importance of corporations in fostering a greener and healthier planet. She emphasized the initiative's alignment with Absa's agenda to mitigate climate change and support environmental conservation.
The collaboration intends to lay the foundation for a continuous effort to protect and preserve the environment, promoting the significance of each tree planted as a beacon of hope for a better future. Nangonzi urged all participants to consider the event as the commencement of an ongoing commitment to environmental conservation. Hoima City Mayor Brian Kaboyo commended Absa Bank's contribution and encouraged other corporate entities to follow suit in environmental preservation efforts.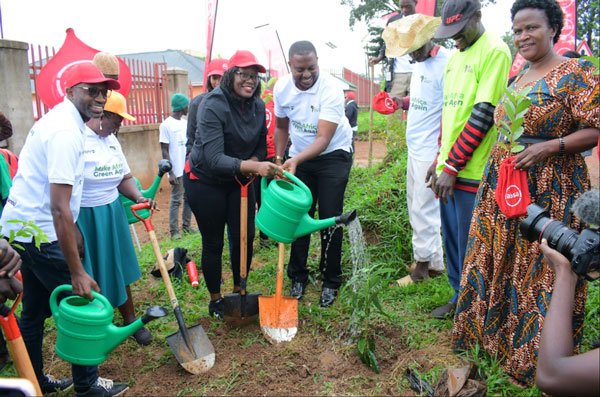 Dickson Mushabe, CEO of Hostalite, reiterated the organization's dedication to address climate change by focusing on Sustainable Development Goal 13: Climate Action. Under their Greening Africa project, Hostalite aims to transform communities and the planet through tree planting initiatives. The strategic collaboration between Absa Bank Uganda and Hostalite Limited embodies a commitment to creating a sustainable, greener future for generations to come.
Speech at the Launch of Greening Hoima City by Dickson Mushabe, CEO of Hostalite